EKS-D
Jump to navigation
Jump to search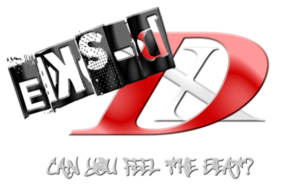 EKS-D
EKS-D is a ParaPara circle based in the United States. It has two chapters — EKS-D Prime, based in Texas, and EKS-D Southeast, based in Georgia, Tennessee, and South Carolina.
Members
EKS-D Prime: Neko², Gaby, Okie-chan, Raith
EKS-D Southeast: DM Ashura, K☆TUЯN, Bunny, Jessi, Aazera, Venus, Katkoneko, Lilly
Events
Running in the 90's is an event held in Chattanooga, Tennessee at Regan's Place.
Videos
External Links